About Us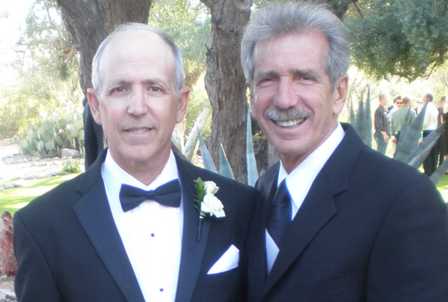 Steven Brownstein and Dennis Brownstein travel around the world to put together the largest network of researchers enabling you to do background checks in a majority of countries.
When it comes to delivering criminal records from around the world. Straightline International has no peers.
Steven Brownstein, besides being the founder of Straightline International; his list of credentials follow:
Publisher of "The Background Investigator"
Promoter of "The Pre-Employment Screeners' Conference"
Promoter of "The India Worldwide Pre-Employment Screening Conference"
Whose efforts created the formation of The Pre-Employment Screeners' Association in the USA (NAPBS) and India (IAPBS)
Steven Brownstein is now coordinating worldwide criminal records backgrounds and retrievals from Saipan.
Dennis Brownstein, a systems engineer, has a background of working with micro-technologies. His knowledge has allowed Straightline International to develop the best pre-employment screening turnaround time query as well as developed search methods for foreign jurisdictions that differ from the norm in the USA.
Dennis has worked with the governments of England (CRB), Canada (RCMP and Superior Courts) and Puerto Rico (Superior Courts) to help them obtain or maintain a high quality of search results.
Now Asia, Africa, Europe, Oceania, South America, or North America criminal record checks are just a click away.
For all requests :
Phone: 1-866-909-6678
From Outside the USA Call: +44-207-900-2849
or E-Mail us at here
Click on country or conti- nent to order international criminal record checks
Benin, Botswana, Burkina Faso, Burundi, Cameroon, Central African Rep., Chad, Djibouti, Egypt, Eritrea, Ethiopia, French Guiana, Gabon, ...
---
Azerbaijan, Bahrain, Bangladesh, Bhutan, Cambodia, China (Shanghai & Beijing), East Timor, Hong Kong, India, Indonesia, Israel, Japan, ...
---
American Samoa, Australia, Cook Islands, Fiji, French Polynesia, Guam, Mariana Islands, Marshall Islands, Micronesia, New Zealand,...
---
Albania, Armenia, Austria, Belarus, Belgium, Bulgaria, Croatia, Cyprus, Czechoslovakia, Denmark, England, Estonia Finland, Germany,...
---
Anguilla, Antigua, Bahamas, Barbados, Barbuda, Belize, Bermuda, British Virgin Islands, Canada, Cayman Islands, United States,...
---
Argentina, Aruba, Aruba, Brazil, Chile, Colombia, Costa Rica, Curacao, Ecuador, Guyana, Paraguay,...